NOW AVAILABLE TO OWN OR VIEW ON DEMAND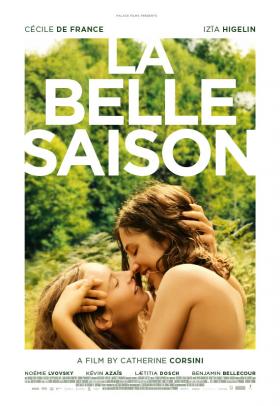 Wonderful. A gloriously alive film, from the energy of discovering political ideals when you're young, to the joy of mutual pleasure and the French rural landscape in summer
2016 CÉSAR AWARDS NOMINEE – Best Actress, Supporting Actress
WINNER – 2015 LOCARNO FILM FESTIVAL – Variety Pizzza Grande Award
2016 LUMIERE AWARD NOMINEE – Best Film, Director, Actress, Screenplay, Score
OFFICIAL SELECTION – 2015 TORONTO INTERNATIONAL FILM FESTIVAL – Special Presentation
The award-winning new film by acclaimed director Catherine Corsini (Leaving), LA BELLE SAISON is a luminous and evocative romance set in the turbulent 1970s, powerfully depicting a story of love, duty and the courage required to pursue happiness no matter the cost.
1971. Delphine (Izïa Higelin), a twenty-something farm girl of humble means, takes a huge step by packing up and moving to Paris, searching for independence and a life beyond the duties of her rural upbringing. It's not long before she is drawn to dynamic thirty-something Carole (the extraordinary Cécile de France), who is actively involved in the emerging feminist movement. Carole lives with her boyfriend, but the two women quickly fall head over heels, and become inseparable. Their bliss is interrupted, however, when a family emergency forces Delphine back to the farm and to her mother (Noémie Lvovsky), and Carole decides to follow her. There, the couple has to face a far different reality…
Featuring extraordinary production design that indelibly captures both the beauty of the French regions and the vibrant streets of Paris in the '70s, the film invites audiences to bask in the glow of a fledgling yet all-consuming passion, in all its throes. With radiant performances and impeccable direction, LA BELLE SAISON is French cinema at its absolute finest.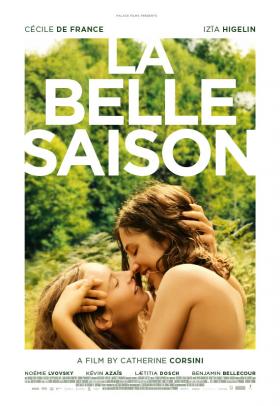 NOW AVAILABLE TO OWN OR VIEW ON DEMAND