NOW AVAILABLE TO OWN OR VIEW ON DEMAND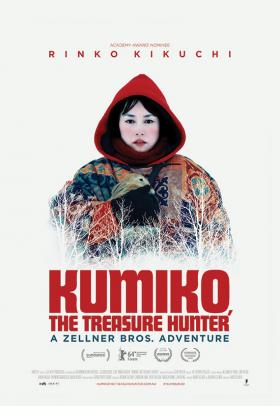 WINNER - 2014 SUNDANCE FILM FESTIVAL - Special Jury Prize
OFFICAL SELECTION - 2014 BERLIN INTERNATIONAL FILM FESTIVAL (Forum)
OFFICIAL SELECTION - 2014 SYDNEY FILM FESTIVAL (ln Competition)
inspired by true events, this enchanting and powerfully affecting film from David & Nathan Zellner tells the story of a young woman's extraordinary journey from Japan to Minnesota, in search of a mythic fortune.
The eponymous heroine, indelibly portrayed by Academy Award-nominee Rinko Kikuchi (Babel), lives a shy and solitary life in a cramped Tokyo apartment shared only by her beloved pet rabbit Bunzo. Increasingly isolated, constantly browbeaten by her mother who complains that she isn't married yet, and stuck in a dead-end job with a demeaning boss, Kumiko devotes all her spare time to compulsive viewings of Joel and Ethan Coen's classic Fargo. It's not so much the film that fascinates her, more the suitcase of cash Steve Buscemi's hapless kidnapper buries beneath the snow in the titular city's outskirts. 
Rewinding and fast-forwarding her weathered VHS tape to the point of its destruction, Kumiko meticulously hand-sews a map that pinpoints where she believes the money remains buried, and commences a life-changing odyssey towards the wintry American Midwest to claim it.
Gloriously realised and utterly one-of-a-kind, KUMIKO, THE TREASURE HUNTER is a tender and beguiling tale of obsession and delusion that lays bare the universal human need for adventure, and soars to a profoundly moving climax that reveals both the danger and magic of the intoxicating effects of cinema.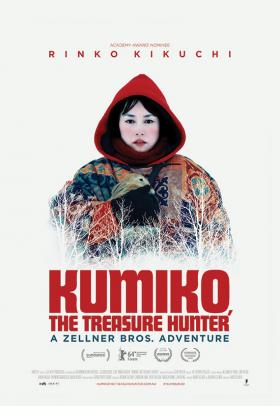 NOW AVAILABLE TO OWN OR VIEW ON DEMAND