NOW AVAILABLE TO OWN OR VIEW ON DEMAND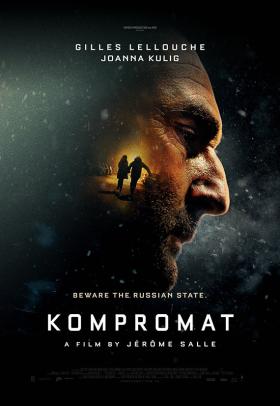 A ripper. So much fun and so satisfying.
An entertaining tale, well-directed. Lellouche is the perfect lead.
Powerful and spectacular. A thrilling chase... very reminiscent of 'The Fugitive'. Efficient, breathless and edifying, with a lot to say about Russia.
Gripping. A thriller with the power of conviction, with realistic settings, haunted by the spectre of a crazy and ruthless Russian regime.
Spectacular. A striking, heart-pounding thriller.
Racks up the tension. You're sure to leave this gripping film appreciating afresh the importance of the power of the few against the might of the many.
A political thriller that keeps you on edge from start to finish.
Freely inspired by incredible true events, Jérôme Salle's gripping, smash-hit espionage thriller depicts the remarkable story of a French public servant who unwittingly found himself in conflict with one of the modern era's most powerful and dangerous forces: Russia's FSB.
Gilles Lellouche stars as Mathieu, a gregarious and dedicated diplomat who accepts a posting to Irkutsk as the head of Siberia's Alliance Française. He hopes the change will be good for his family and struggling marriage, but before long Mathieu's staging of cultural events and support of artistic expression sees him fall afoul of local authorities. Accused of a terrible crime, he soon realises someone has fabricated a case with Russia's Federal Security Service; he has been framed. Arrested, imprisoned and isolated, Mathieu has nowhere to turn. Defending himself is impossible, the French authorities are helpless... it seems he has no choice: to try and escape.
With top-notch direction and excellent performances by its entire cast (including Cold War's fabulous Joanna Kulig), KOMPROMAT delivers pulse-pounding, ticking-clock cinema at its most compelling and entertaining.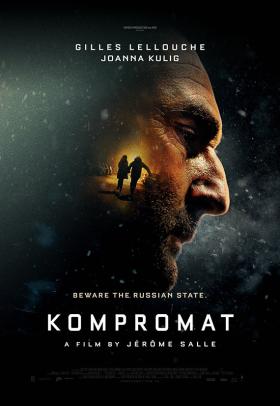 NOW AVAILABLE TO OWN OR VIEW ON DEMAND