NOW AVAILABLE TO OWN OR VIEW ON DEMAND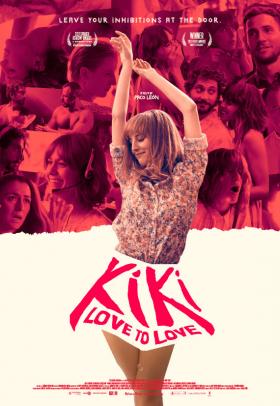 A film with real heart… Romantic, sensual and funny.
WINNER – 2017 FEROZ AWARDS – Best Comedy
NOMINEE – 2017 SPANISH ACADEMY AWARDS – Best New Actress (Cuesta), Supporting Actress (Peña), Adapted Screenplay
The #1 smash hit of the 2017 Spanish Film Festival, where it premiered as the Opening Night Gala to riotous audience reactions, Paco León's vibrant comedy follows a collection of lovers through a series of intertwined stories, delivering an outrageously provocative take on what can happen behind closed doors.
In present day Madrid, against a scorching summer heatwave, five tales of love and lust unfold. Ana (Ana Katz) and Paco (writer/director León) are stuck in a rut, but jolted by a curious invitation from their flirtatious neighbour Belén (Belén Cuesta), who has just split from her girlfriend. Beautiful young couple Alejandro (Álex García) and Natalia (Natalia de Molina, Living is Easy With Eyes Closed) face an impasse over the lingering effects of an unexpected encounter, one that has left Natalia feeling veryaroused. Middle-aged José-Luis (Luis Bermejo) accidentally discovers a new form of pleasure in his relationship with demanding wife Paloma (Mari Paz Sayago). A routine task for single call-centre employee Sandra (Alexandra Jiménez) turns unexpectedly erotic, while Maria (Candela Peña) accidentally discovers just how attractive her husband Antonio (Luis Callejo) can be, albeit when at his most vulnerable. 
Freely – and savvily – adapted from Josh Lawson's 2014 comedy The Little Death, León's stylish injection of Latino spirit and Almodóvar-esque blending of humour and pathos makes the film irresistibly unique, in no small way thanks to his talented ensemble of Spain's brightest stars. Laugh-out-loud funny with its subversive but honest approach to love and sex, KIKI, LOVE TO LOVE manages to be both a hugely pertinent and entertaining celebration of passion, and a reminder that love can take many forms.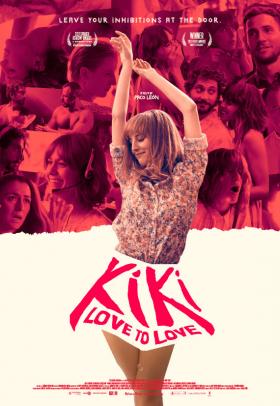 NOW AVAILABLE TO OWN OR VIEW ON DEMAND