NOW AVAILABLE TO OWN OR VIEW ON DEMAND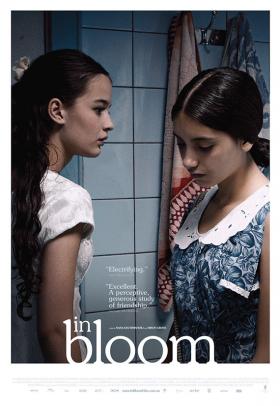 Portraying lives a universe away from the malls and frippery of their Western counterparts, the two young leads deliver outstanding performances. If you're into quality world cinema that packs a punch, don't miss this.
OFFICIAL SELECTION – 2014 ACADEMY AWARDS (GEORGIA) – Best Foreign Language Film
WINNER – BERLIN FILM FESTIVAL (Forum) – CICAE Best Film Prize
WINNER – SARAJEVO FILM FESTIVAL – Best Film
WINNER – HONG KONG FILM FESTIVAL – Best Film & FIPRESCI Prize
WINNER – MILAN INTERNATIONAL FILM FESTIVAL – Audience Award & Jury Prize
WINNER – ALMATY EURASIA FILM FESTIVAL – Grand Prix
Celebrated by critics and audiences at over 30 major international film festivals, Nana Ekvtimishvili and Simon Gross' multi award-winning IN BLOOM depicts the unforgettable story of two young girls navigating the complex ties of friendship, love and family within a world of upheaval.
Tbilisi, 1992: the newly independent state of Georgia must fend for itself, even as civil war rages in the provinces. For 14 year-old best friends Eka (Lika Babluani) and Natia (Mariam Bokeria), their childhood in the run-down but still beautiful city has come to an abrupt halt, as insecurity and fear of what the future might bring holds sway in everyday life. 
The introverted Eka lives in a book-filled apartment with her dismissive sister and her distracted mother; the precocious Natia, just becoming aware of her appeal to the local boys, lives in the chaotic atmosphere of a cramped apartment with her extended working-class family, dominated by her alcoholic father. But like most schoolgirls, Eka and Natia are far more concerned with the drama of teenage life outside their homes. 
Indeed Natia has already attracted not only the attention of handsome Lado but also local criminal Kote, who is not going to tolerate rivals without a fight. It is the gift by Lado to Natia of a pistol, something to 'protect herself with', that fractures the lives of both girls and tests their relationship, as each responds to pressures beyond their control in very different and life-changing ways.
Drawn from writer & debut co-director Nana Ekvtimishvili's childhood memories, IN BLOOM has the rich texture of authentic lived experience. Anchored by radiant performances and beautiful cinematography by the renowned Oleg Mutu (4 Months, 3 Weeks & 2 Days and The Death of Mr. Lazarescu), this gripping and profoundly affecting film marks the directors as among the most exciting new talents in world cinema.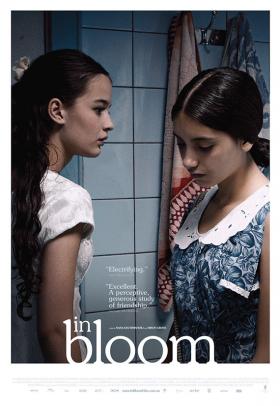 NOW AVAILABLE TO OWN OR VIEW ON DEMAND