NOW AVAILABLE TO OWN OR VIEW ON DEMAND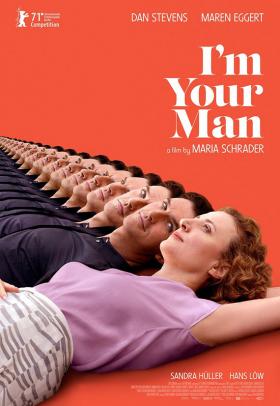 A comedy-drama that's as thought-provoking as it is funny.
A science-fiction with soul and a romance written for adults. Just like its mechanical hero, this tender film is attractive, smart and cunningly designed to win your heart.
OFFICIAL SELECTION – 2022 ACADEMY AWARDS – Best International Feature (Germany)
WINNER (x4) - 2021 GERMAN ACADEMY AWARDS (LOLAS) - Best Film, Director, Actress, Screenplay
WINNER - 2021 BERLIN INTERNATIONAL FILM FESTIVAL - SILVER BEAR: BEST LEADING PERFORMANCE
OFFICIAL SELECTION - 2021 TORONTO INTERNATIONAL FILM FESTIVAL
From actress and Emmy Award-winning director Maria Schrader (Unorthodox), I'M YOUR MAN is a beguiling girl-meets-boy romantic comedy with a provocative twist.
Recently separated forty-something Alma (the effervescent Maren Eggert, in her Berlinale award-winning performance) is a research scientist at Berlin's magnificent Pergamon Museum, and entirely dedicated to her work. Needing research funds, she's persuaded by her supervisor to participate in an extraordinary study: for three weeks she must live with a human-like robot designed solely to be her ideal companion. Thus, after an exhaustive survey of her preferences, Alma is introduced to the unflappably upbeat Tom (Downton Abbey's Dan Stevens, in a revelatory performance), a handsome A.I. creation who's programmed to adapt to her desires as they get to know each other, making him her perfect life partner. Though thoroughly disinterested in Tom and dismissive of the project overall, Alma discovers that life can take us in unexpected directions...
Taking inspiration from a short story by Emma Braslavsky, and sharing DNA with Spike Jonze's Her, Schrader's intriguing tragicomedy is a witty and nuanced take on the familiar odd-couple dynamic, questioning love, longing and what it takes to be human.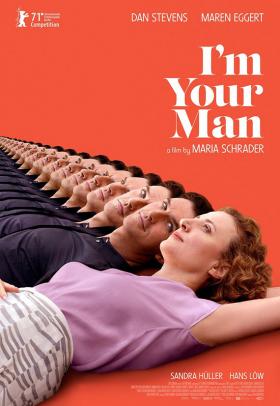 NOW AVAILABLE TO OWN OR VIEW ON DEMAND