NOW AVAILABLE TO OWN OR VIEW ON DEMAND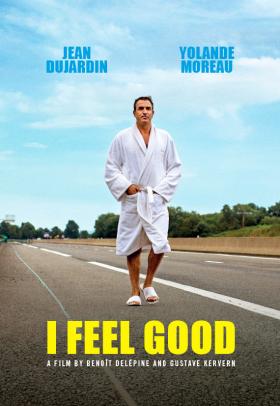 OFFICIAL SELECTION – 2018 LOCARNO INTERNATIONAL FILM FESTIVAL
OFFICIAL SELECTION – 2018 BFI LONDON FILM FESTIVAL
In the years since Jean Dujardin charmed his way to an Oscar for his sparkling turn in The Artist, few films have made optimum use of his star presence. This is rectified with Benoît Delépine and Gustave Kervern's I FEEL GOOD, a quirky anti-capitalist comedy that delivers a Dujardin performance of unmistakably x-factor charm and complexity.
As established in the OSS series, Dujardin has a knack for playing the dashing idiot: here he is Jacques, an unstable ne'er-do-well with perennial delusions of grandeur. The circumstances behind his fall from grace are metered out gradually, alongside the story of his long-suffering sister Monique (Yolande Moreau, sublime) who has seen her own marriage and finances crumble, and now runs a spiritual development community in the south. When Jacques reappears in Monique's life, it's not to have a family reunion, but rather to pitch an outlandish idea to make them both rich…
An hilarious tale of clashing worldviews and the journey to self-improvement, I FEEL GOOD heads in several unexpected directions, with moments of outrageous comedy mixed with humanism in a film that has more than a hint of Preston Sturgess. It delivers on its title, in spades.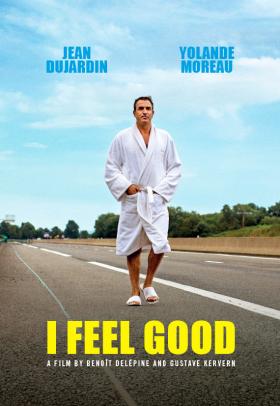 NOW AVAILABLE TO OWN OR VIEW ON DEMAND