NOW AVAILABLE TO OWN OR VIEW ON DEMAND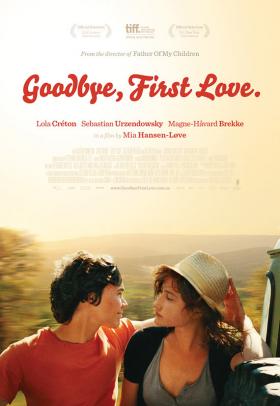 OFFICIAL SELECTION - 2011 CANNES FILM FESTIVAL
OFFICIAL SELECTION - 2011 TELLURIDE FILM FESTIVAL
OFFICIAL SELECTION - 2011 TORONTO INTERNATIONAL FILM FESTIVAL
The gorgeous romantic drama from Mia Hansen-Løve (Father of My Children) is a personal story of love, loss and the tender memories from youth that can never truly be erased.
Spring, 1999. Camille (radiant newcomer Lola Créton) is 15 years old and head-overheels in love and lust with Sullivan (Sebastian Urzendowsky), a brooding, husky-voiced boy four years her senior. Too young to be jaded or even realistic about love, the long-haired, open-faced Camille takes her first relationship extremely seriously, but Sullivan wants to go to South America for a year. In autumn, he leaves her.
2003: Four years have passed. Camille studies architecture and lives on her own. On a trip to Denmark, she slowly falls for her eloquent professor, Lorenz (Magne-Håvard Brekke). In many ways he offers her what Sullivan couldn't: stability and a future. But theirs is a rapport constructed on reason more than unbridled passion, and when Sullivan reappears a few years later, Camille finds herself caught between two loves…
Touchingly illuminating the indelible imprint that first romance leaves, Hansen-Løve again proves herself a master of delicate emotional terrain. City and country, classroom and office, bedroom and open field provide the landscape for this honest and memorably rewarding film experience.