NOW AVAILABLE TO OWN OR VIEW ON DEMAND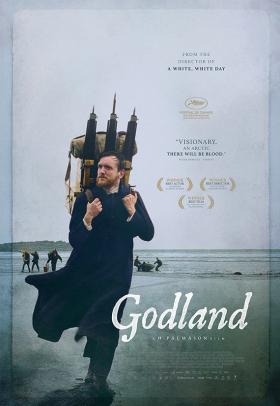 OFFICIAL SELECTION – 2024 ACADEMY AWARDS – Best International Feature (Iceland)
OFFICIAL SELECTION – 2022 CANNES INTERNATIONAL FILM FESTIVAL (Un Certain Regard)
2022 EUROPEAN FILM AWARDS - Nominee - Best Actor
OFFICIAL SELECTION - 2022 BFI LONDON FILM FESTIVAL (In Competition)
WINNER - 2022 CHICAGO INTERNATIONAL FILM FESTIVAL - Best Film, Best Cinematography
OFFICIAL SELECTION – 2023 INTERNATIONAL FILM FESTIVAL ROTTERDAM
OFFICIAL SELECTION - 2023 GÖTEBORG FILM FESTIVAL (In Competition)
OFFICIAL SELECTION - 2022 TELLURIDE FILM FESTIVAL
OFFICIAL SELECTION - 2022 SYDNEY FILM FESTIVAL (In Competition)
Award winning writer/director Hlynur Pálmason's much anticipated follow-up to his breakout hit A White, White Day is a stunning historical drama of a Danish priest who made a pilgrimage across a largely unexplored Iceland in the late 1800s.
Lucas (Elliot Crosset Hove), an idealistic but naive young Lutheran clergyman, is on his way to a remote part of Iceland to build a church and photograph its people. With the help of a translator (Hilmar Guðjónsson) and guide (Ingvar E. Sigurðsson), he must journey across the spectacular and dangerous terrain, littered with glaciers and rivers. But the deeper he goes into the unforgiving landscape, the more he strays from his purpose, the mission and morality, with unexpected and shocking repercussions.
Recalling such landmark films as Werner Herzog's Aguirre, the Wrath of God and P.T. Anderson's There Will Be Blood, Pálmason captures the unwelcome priest's perilous journey in haunting detail and artistry, with evocative cinematography from Maria von Hausswolff that mirrors his characters' obsession to document a strange new environment, and where worlds, ideas and language collide with enthralling impact.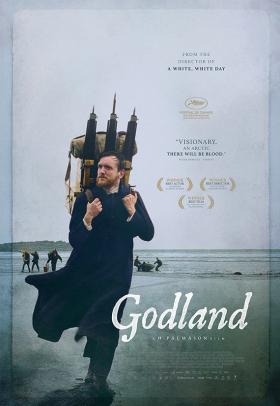 NOW AVAILABLE TO OWN OR VIEW ON DEMAND