NOW AVAILABLE TO OWN OR VIEW ON DEMAND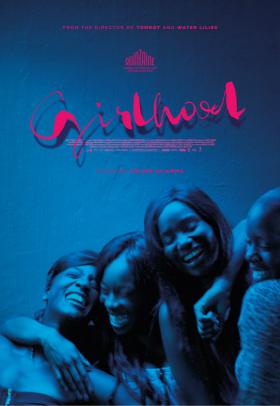 Shows the real Paris, the Paris with grit, the Paris where people holler at each other on the subway, the multicultural Paris, the city where not everything looks perfect. It's a truly honest, original script, visually convincing and unlike so many other coming-of-age films.
OPENING NIGHT – 2014 CANNES INTERNATIONAL FILM FESTIVAL – DIRECTOR'S FORTNIGHT
OFFICIAL SELECTION – 2014 SAN SEBASTIAN FILM FESTIVAL
OFFICIAL SELECTION – 2014 TORONTO INTERNATIONAL FILM FESTIVAL
OFFICIAL SELECTION – 2014 BFI LONDON FILM FESTIVAL
OFFICIAL SELECTION – 2015 SUNDANCE FILM FESTIVAL
WINNER – 2015 ALLIANCE FRANÇAISE FRENCH FILM FESTIVAL - Critics' Prize
From acclaimed writer/director Céline Sciamma (Tomboy, Water Lilies), GIRLHOOD is a stunning and emotionally affecting story of female friendship and empowerment, set in districts of Paris that you may never have experienced on screen.
Mariame (an incendiary, star-making performance from Karidja Touré) is a shy 16-year-old who lives with her mostly absent mother, a domineering older brother, and two younger sisters of whom she largely takes responsibility for caring. Left behind at high school where she's told her grades are too poor to continue, Mariame is soon lured out of her shell by three vivacious neighborhood teens. Enthralled by their bravado and brash energy, Mariame quickly adopts their flashier look and adapts to their bolder and often reckless behavior, making both foolish and brave choices as she struggles towards independence.
GIRLHOOD finds irresistible energy in these young characters for whom attitude is everything. Featuring sumptuous cinematography and a jubilant soundtrack, the film builds momentum with every scene, and exudes life from every frame.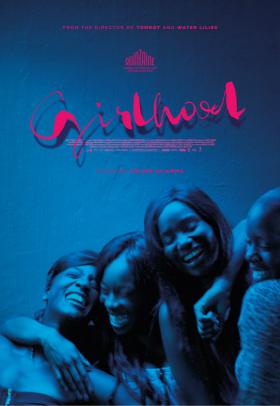 NOW AVAILABLE TO OWN OR VIEW ON DEMAND