NOW AVAILABLE TO OWN OR VIEW ON DEMAND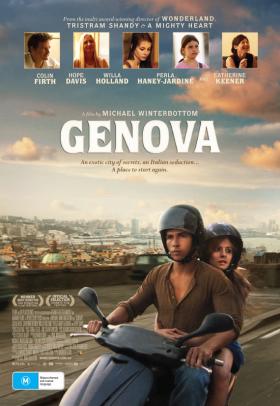 A beautifully photographed and emotive tale… Achingly authentic (with) subtle dialogue and natural performances. Firth turns in a splendid performance.
Springs to life with extraordinary vibrancy.
WINNER - 2008 SAN SEBASTIÁN FILM FESTIVAL - Best Director
OFFICIAL SELECTION - 2008 TORONTO INTERNATIONAL FILM FESTIVAL
An exotic city of secrets, an Italian seduction… a place to start again. Acclaimed director Michael Winterbottom assembles a powerhouse cast for this intimate and beautifully nuanced familial drama about love, loss and forgiveness, set against the captivating beauty of the eponymous Italian city.
Following a tragic accident, Joe (Colin Firth) decides to leave behind his home in the United States, in search of a new start. With hopes that the change of setting will help to pull his fractured family together, Joe relocates his two young daughters to the exotic town of Genova, Italy, where he accepts a position teaching at the local university.
As Joe rekindles an old friendship with university colleague Barbara (Catherine Keener), his daughters occupy their time by attending piano lessons and exploring the labyrinth-like laneways of the old city. 16-year-old Kelly (Willa Holland) finds herself drawn into the sexy and dangerous underbelly of this mysterious new world, speeding around on Vespas and partying with the local boys, while the younger Mary (Perla Haney-Jardine), who is most clearly struggling with her grief, begins to have visions of her mother wandering the streets of the scenic northern Italian town...
An insightful exploration into the power of grief and the strength of family, GENOVA is enriched by the sensitively felt performances of its talented cast of both well established and up-and-coming actors. Visually exquisite and emotionally enthralling, the film takes audiences view on a journey of the heart which they wont soon forget.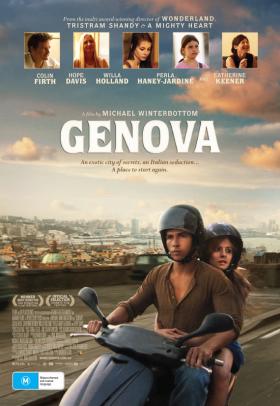 NOW AVAILABLE TO OWN OR VIEW ON DEMAND