A FILM BY FELLIPE BARBOSA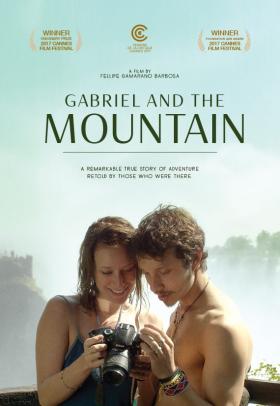 A moving look at the transformative nature of travel, both on those hopping around the world in search of a new perspective and those they encounter along the way.
WINNER – 2017 CANNES INTERNATIONAL FILM FESTIVAL, CRITICS' WEEK – Visionary Prize & Fondation Gan Award
Based on true events, writer/director Fellipe Barbosa's spectacular GABRIEL AND THE MOUNTAIN is a richly layered road movie; a re-creation of a journey through Kilimanjaro, Kenya, Malawi and Zambia, as through the eyes of the eponymous traveller.
Before commencing his PhD studies at UCLA, insouciant young Brazilian idealist Gabriel Buchmann (João Pedro Zappa) sets himself the goal of travelling through Asia and Africa within one year. With an insatiable appetite for freedom and friendship, his plan is not to be a mere tourist, but to totally immerse himself, believing that if he approaches the people he encounters on their own level, he'll get by. Ten months into his trek, he meets up with his visiting girlfriend Cristina (Caroline Abras) in Tanzania, before setting off to tackle the treacherous slopes between Malawi and Mozambique… 
With breathtaking landscapes captured by acclaimed cinematographer Pedro Sotero (Aquarius) and enchanting performances from the cast, who – with the exception of the two Brazilians – all play themselves, Barbosa's film recalls Sean Penn's Into The Wild and Julia Loktev's The Loneliest Planet in its depiction of the rewards – and dangers – of adventuring off the beaten track. Positively thrumming with life, GABRIEL AND THE MOUNTAIN is a culturally and emotionally charged story of privilege and 'other'-ness, but also a moving homage to the joy of travel.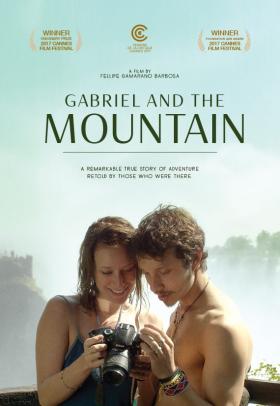 A FILM BY FELLIPE BARBOSA