PREMIERE SCREENINGS - 2021 GERMAN FILM FESTIVAL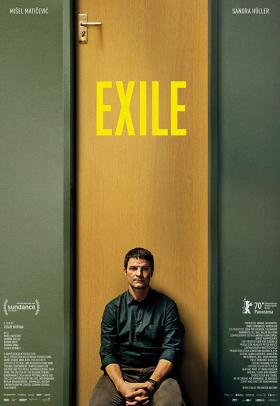 OFFICIAL SELECTION (KOSOVO) – 2021 ACADEMY AWARDS
OFFICIAL SELECTION – 2020 BERLIN FILM FESTIVAL
OFFICIAL SELECTION – 2020 SUNDANCE FILM FESTIVAL
WINNER – 2020 SARAJEVO FILM FESTIVAL – Cineuropa Prize for Best European Film
Cultural and psychological tensions, claustrophobically observed in both the workplace and at home, come to a head in Visar Morina's enthralling thriller about one man's identity crisis as a foreigner in Germany.
After a frustrating day of work, Kosovo-born pharmaceutical engineer Xhafer (Mišel Matičević, ‌‌in‌ ‌a‌ ‌compelling,‌ ‌controlled‌ ‌performance) returns to his suburban home home to find that someone has hung a dead rat at his front gate. The question of who did it and why slowly eats at him, forever altering his relationships at work and at home. But‌ ‌where‌ ‌he‌ ‌finds‌ ‌microaggressions,‌ ‌gaslighting‌ ‌and‌ ‌hatred‌ ‌at‌ ‌every‌ ‌turn,‌ ‌his‌ ‌German‌ ‌wife‌ ‌(‌Toni‌ ‌Erdmann‌'s‌ ‌S‌andra‌ ‌Hüller)‌ ‌only‌ ‌sees‌ ‌paranoia‌ ‌and‌ ‌honest‌ ‌misunderstandings.‌ ‌As‌ ‌it‌ ‌becomes‌ ‌clear‌ ‌Xhafer‌ ‌is‌ ‌no‌ ‌innocent‌ ‌himself,‌ ‌the‌ ‌line‌ ‌between‌ ‌real‌ ‌and‌ ‌imagined‌ ‌slights‌ ‌blurs...
Combining subtle images that gradually shift according to his protagonist's state with meticulous performances from his ensemble, Morina's masterclass in sustained discomfort describe the importance of personality when it comes to integrating into another society, and how quickly cracks can develop in the supposedly firm construct that is identity.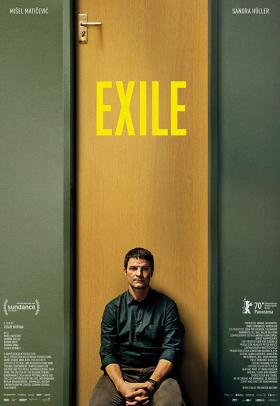 PREMIERE SCREENINGS - 2021 GERMAN FILM FESTIVAL
Touring nationally, 25 May-20 June