NOW AVAILABLE TO OWN OR VIEW ON DEMAND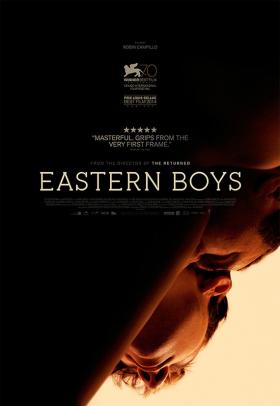 A fascinating film – wonderfully directed. Very erotic in parts… Where this film goes will have you talking long after you leave the cinema.
WINNER – VENICE FILM FESTIVAL – Best Film (Orrizonti)
NOMINEE – 2015 CÉSAR AWARDS – Best Film, Best Director, Best Male Newcomer (Kirill Emelyanov)
The heralded Orizzonti winner of Best Film at the Venice Film Festival, EASTERN BOYS is the astonishing second feature from Robin Campillo, editor and co-writer of Laurent Cantet's Palme d'Or winner The Class, and creator of the international phenomenon Les revenants (The Returned).
The film centres on Daniel (Of Gods and Men's Olivier Rabourdin), a successful if solitary middle-aged Frenchman, who cruises the Gare du Nord railway station and solicits a handsome young foreigner Marek (Kirill Emelyanov). After arranging to meet at his apartment, Daniel's world is upended when someone else knocks on his door, triggering a series of incidents that completely erode his wellbeing and security.
Aesthetically bold, audaciously constructed and unafraid of provocative truths about masculinity and sexuality, EASTERN BOYS has a ripped-from-the-headlines relevance to some of the most important issues facing modern Europe. Skillfully keeping viewers on a knife's-edge, this mesmerising film stamps Campillo as a distinctive and singular voice in contemporary world cinema.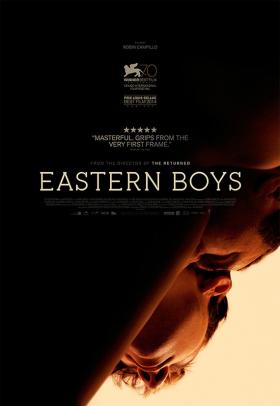 NOW AVAILABLE TO OWN OR VIEW ON DEMAND