A FILM BY JORUNN MYKLEBUST SYVERSEN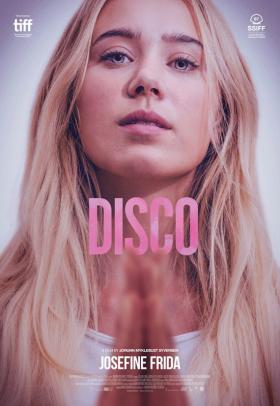 A film that explores the mismatch between devout religious beliefs and modernity... the more allegorical the film becomes, the more the viewer is inclined to suspect that Syversen is targeting not just Christianity (in its different forms and factions), but any rigid belief system or community bubble.
OFFICIAL SELECTION - GÖTEBORG FILM FESTIVAL
OFFICIAL SELECTION - TORONTO INTERNATIONAL FILM FESTIVAL (Discovery)
OFFICIAL SELECTION - SAN SEBASTIAN INTERNATIONAL FILM FESTIVAL (New Directors)
Rising Norwegian star Josefine Frida shines in Jorunn Myklebust Syversen's provocative new drama about a young Christian dancer who is forced to confront her faith.
Devout believer Mirjam (Frida) is a 19-year-old dance champion, a beautiful, confident young woman with the world at her feet. But dancing for Mirjam isn't about pleasure or the music. It's about a desperate need for approval, stoked by her mother ((Kjærsti Odden Skjeldal) - whose brother is a very prominent pastor - and by her charismatic stepfather (Nicolai Cleve Broch), who runs the church she essentially competes for, a hip evangelical movement called The Freedom.
When the stress finally gets to Mirjam and she begins to lose competitions, her elders don't seek to reassure her. They blame it on her lack of faith, a devastating accusation considering virtually every second of her day is dominated by religion, from the television shows she watches to the podcasts and music she listens to. As Mirjam's confidence slips away, she's drawn into a stricter, more conservative congregation – one that pushes her to the very edge.
Profoundly sensitive and supremely confident, Syversen's eye-opening depiction of contemporary Christian cults - with their all-consuming, impenetrable environments - both dazzles and unnerves, but it's Pettersen's heartbreaking performance as a young woman whose options are rapidly shrinking that makes DISCO essential viewing.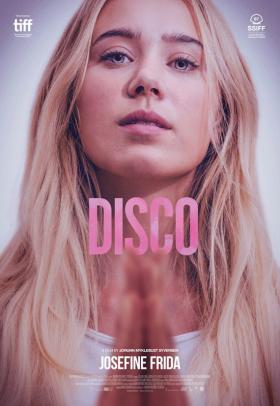 A FILM BY JORUNN MYKLEBUST SYVERSEN