NOW AVAILABLE TO OWN OR VIEW ON DEMAND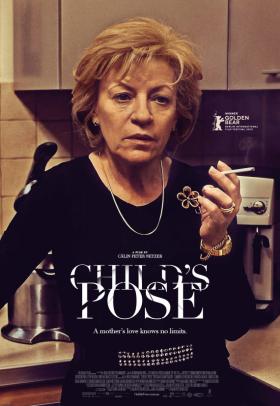 One to remember. Netzer has taken compelling acting, psychological insight and an unerring sense of drama – even melodrama – to create a film with a deep sense of humanity.
WINNER – 2013 BERLIN FILM FESTIVAL - Golden Bear (Best Film)
WINNER – 9 ROMANIAN FILM AWARDS incl Best Film, Director, Actress, Screenplay, Supporting Actor & Supporting Actress
Hailed internationally by both audiences and critics, and popular winner of the coveted Golden Bear at the 2013 Berlinale, Cãlin Peter Netzer's riveting drama centres on the vice-like grip of a mother's affection for her son, and the repercussions of her actions when his wellbeing is placed in jeopardy.
60-year-old Cornelia (the phenomenal Luminita Gheorghiu) leads a life of privilege, social power and abundant material wealth in contemporary Bucharest, but life is not perfect. More than anything in the world, she longs for her 34 year-old son Barbu (Bogdan Dumitrache) to reciprocate her unreserved devotion. But the pair barely speak, something the domineering Cornelia blames on Barbu's live-in girlfriend, who has a child from a previous relationship. 
The balance of power irrevocably shifts one cold evening when Barbu is involved in a tragic car accident. Seeing her chance to regain control, Cornelia commences a frighteningly well-orchestrated campaign to save her son from prison. Unfortunately the germaphobic Barbu, boiling with anger yet hopelessly emasculated, seemingly refuses to play along…
Propelled by Gheorghiu's towering, tour-de-force performance and a razor-sharp attention to class and generational resentments, Netzer's engrossing film lays bare the moral bankruptcy of upper class, post-Ceaușescu Romanian society and its institutions in expert fashion. Disquieting but also compassionate, this examination of guilt and the crippling effects of loss became a national talking point upon release in Romania last year (breaking 20 year-old box office records) and makes for fascinating, unforgettable viewing.