COMING TO CINEMAS IN 2021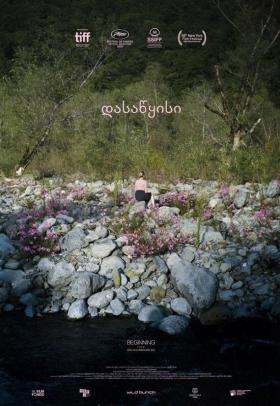 An auspicious bow for a new art house talent. With its fixed camera and long takes, as well as its interest in matters of marriage and faith, 'Beginning' calls to mind the films of Carlos Reygadas. The measured aesthetics are informed by a profound sympathy.
Powerful. Graced by a potent lead performance from Ia Sukhitashvili. Complex ideas and emotions are presented in a strikingly composed film as bracing as it is unsettling.
OFFICIAL SELECTION – 2020 CANNES INTERNATIONAL FILM FESTIVAL
OFFICIAL SELECTION – 2021 ACADEMY AWARDS – Best International Feature (Georgia)
OFFICIAL SELECTION – 2020 NEW YORK FILM FESTIVAL
WINNER (x4) – 2020 SAN SEBASTIAN FILM FESTIVAL - Best Film, Director, Actress & Screenplay
WINNER –2020 TORONTO INTERNATIONAL FILM FESTIVAL - FIPRESCI Critics' Prize
WINNER –2020 ADELAIDE FILM FESTIVAL – Best Film (Official Competition)
Internationally heralded as one of the major cinematic discoveries of the year, writer/director Dea Kulumbegashvili's multi award-winning debut BEGINNING is an arresting drama about a devout woman who undergoes a dramatic crisis of faith.
Mother-of-one Yana (Ia Sukhitashvili) is the wife of a Jehovah's Witness leader in a remote mountainside village in Georgia. Ostracised in a predominantly Eastern Orthodox Christian country, their isolated community is under attack from an extremist group. In the midst of this conflict, and with her husband away, Yana's inner discontent grows as she struggles to make sense of the world around her. Meanwhile, the intrusion of a local detective in her home has dramatic and devastating consequences…
Comparisons with the work of Michael Haneke and Chantal Akerman do not sufficiently convey the mood and impact of Kulumbegashvili's remarkable achievement. Boldly examining obedience, sacrifice and religious intolerance within a near-silent world of repression and isolation, BEGINNING will shake viewers to their core.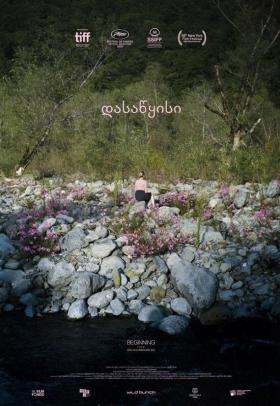 COMING TO CINEMAS IN 2021