NOW AVAILABLE TO OWN OR VIEW ON DEMAND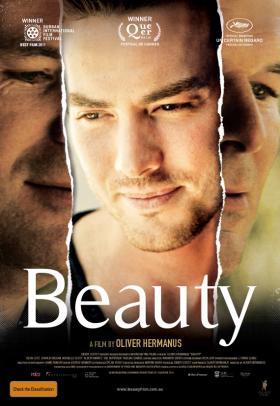 Piercing. A brutal, inverted take on Luchino Visconti's 1971 classic, Death In Venice. Hermanus' film serves as a bold statement on the stereotypical Afrikaans male, now struggling to remain relevant in an environment that appears foreign. It also speaks with a degree of caustic awareness on the idea of beauty: a genetic 'gift' that, inevitably, fades over time.
Hums with the tensions of life in post-apartheid South Africa. The sense of menace keeps on building thanks to Lotz's performance – an unsettling lesson about the effect of silence and stillness observed in unrelenting close-ups. A macho version of the quietly devastating 'Elena'.
THE SYDNEY MORNING HERALD
The internationally-heralded winner of the Queer Palm at the Cannes Film Festival, and chosen as South Africa's Official selection for the 2012 Academy Awards, BEAUTY is a stunningly controlled, powerful story of a middle-aged man in turmoil.
François van Heerden (Deon Lotz) is a successful family man in his mid-40s who lives in Bloemfontein, South Africa. He runs his own timber company, is the father of two daughters and is a devoted husband, but beneath the veneer of this seemingly faultless Afrikaner is a nest of internal conflict. Over the years he has managed to suppress care or concern for his own measure of fulfillment, and is wholly unprepared when a chance encounter unravels his clean, controlled life. The trigger is Christian (Charlie Keegan): the self-possessed 23-year-old son of a long lost friend, and the personification of a handsome young man in the prime of his life. His arrival throws François into flux, and instantly sets him on a desperate attempt at taking from the world that which he has always secretly wanted: happiness.
Directed and co-written by rising talent Oliver Hermanus, this electrifying drama is an illuminating and indelible study in obsession and self-destruction, and a cinema experience you'll not easily forget.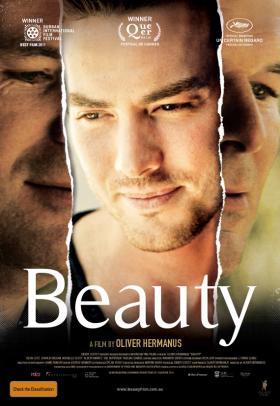 NOW AVAILABLE TO OWN OR VIEW ON DEMAND