NOW AVAILABLE TO OWN OR VIEW ON DEMAND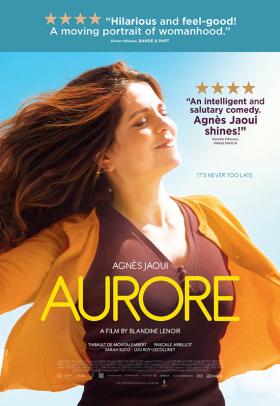 Delightful. A chic (or should that be chick?) flick maybe, but Blandine Lenoir's multi-generational rom-com will also appeal to men of all ages.
A hugely entertaining blend of humour, truthfulness and sensitivity, Blandine Lenoir's warm-hearted romantic comedy AURORE centres on a middle-aged woman in the midst of major personal and professional life changes.
Fifty-year-old Aurore Tabort (the truly marvellous Agnès Jaoui), separated from her husband and newly unemployed, discovers she is to become a grandmother. She feels as if her own life has come to a standstill, and is slowly being pushed away to the fringes of society. But after bumping into the great love of her youth, Totoche, (Thibault de Montalembert, Call My Agent!) something changes… Aurore wonders if it might still be possible to embark on something new.
On screen from start to finish, actress and co-writer Jaoui (The Taste of Others, Look at Me) is the heart and soul of this witty, feel-great film. She brings a touching, true-to-life poignancy to an endearing portrait of the resilience of womanhood, as an everyday heroine on the road to (re)discovery.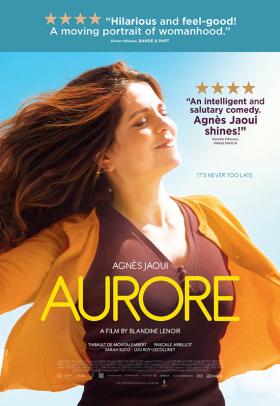 NOW AVAILABLE TO OWN OR VIEW ON DEMAND