NOW AVAILABLE TO OWN OR VIEW ON DEMAND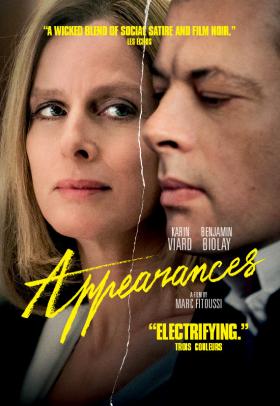 A hushed, well-done thriller.
From writer/director Marc Fitoussi (Folies Bergère), APPEARANCES is a sexy, Chabrol-esque marital thriller featuring the sensational Karin Viard in one of her most vivacious roles.
The setting is Vienna. Ève (Viard), Henri (Room 212's Benjamin Biolay) and their young son are among the entitled bourgeois community of wealthy French expatriates. They move amongst "la crème de la crème"; she as the CEO of the city's Institut Français, he as a prestigious conductor who flitters across Europe, always in first class. It's a seemingly flawless life, until the day Ève begins to suspect Henri of infidelity with her son's primary school teacher (Laetitia Dosch). Absolutely desperate not to lose face, Ève engineers a dangerous double game, all the while preserving the façade of a happy marriage...
Tailor-made for its indomitable star, thirteen-time César nominee and three-time winner Viard completely inhabits the skin of a woman unafraid of callousness in her quest for affection, financial security and, most of all, status. Expertly stripping away the varnish of privileged social circles, Fitoussi's darkly comic and playful thriller winks at its genre forbears whilst tightening the screws. It's an unashamed and cinematically luxe slice of entertainment for adult audiences.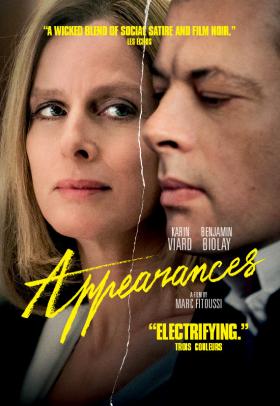 NOW AVAILABLE TO OWN OR VIEW ON DEMAND