NOW AVAILABLE TO OWN OR VIEW ON DEMAND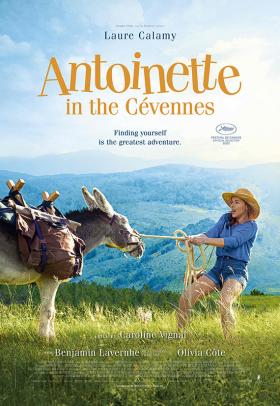 Fun and incredibly romantic. A jewel that touches the heart.
An hilarious comedy led by an irresistible actress. Need a breath of fresh air? Run to see 'Antoinette in the Cévennes'.
Wildly charming, this sparkling film paints the portrait of a woman on edge, fragile and determined, above all free. Calamy treats us at every shot: we would follow her everywhere, on foot, on horseback… or on a donkey.
Beautiful. A portrait of a woman of rare density in French cinema. A film that is never afraid of its emotions and whose extreme sensitivity, rich in bursts of laughter as well as in fits of tears, does not at any time show sentimentality.
A sparkling dramedy where, on her way, Laure Calamy shines.
Stupendously entertaining. A sunny and spirit-lifting comedy boasting an endearing turn by Laure Calamy.
2021 CÉSAR AWARDS - WINNER - Best Actress (Laure Calamy)
OFFICIAL SELECTION - 2020 CANNES INTERNATIONAL FILM FESTIVAL
The #1 comedy hit of the 2021 AF French Film Festival, writer/director Caroline Vignal's hilarious and life-affirming ANTOINETTE IN THE CÉVENNES stars the wonderful Laure Calamy (Call My Agent!, Aurore) as a woman who finds herself on a journey of self-discovery in somewhat unexpected circumstances.
40-something primary school teacher Antoinette (Calamy, in a career-making turn) has been eagerly looking forward to a long-planned weekend escape with her married lover Vladimir (C'est la vie!'s Benjamin Lavernhe), the father of one of her pupils. However their plans are upended by his wife's booking of a surprise hiking trip in the picturesque Cévennes mountains in the South of France (a six-day trek made famous by best-selling author Robert Louis Stevenson). Completely unversed in the ways of the wilderness, the spurned Antoinette impulsively decides to follow them, and once paired with an unlikely companion - an obstinate but evidently wise grey donkey named Patrick - discovers much, much more than she bargained for... 
Carried by the remarkable Calamy, Vignal's wonderfully mischievous film offers both Antoinette and audiences an uproarious and poignant reminder of the virtues of independence, and that the journey, not the destination, is often the reward.  Buoyed by rave reviews and phenomenal word of mouth, this understated, heartfelt charmer outperformed several US blockbusters, becoming one of France's biggest hits of the year.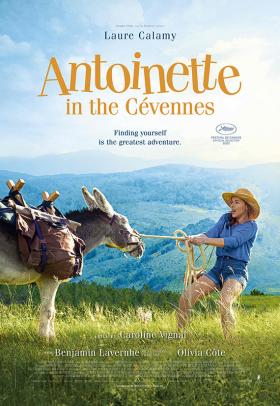 NOW AVAILABLE TO OWN OR VIEW ON DEMAND