NOW AVAILABLE TO OWN OR VIEW ON DEMAND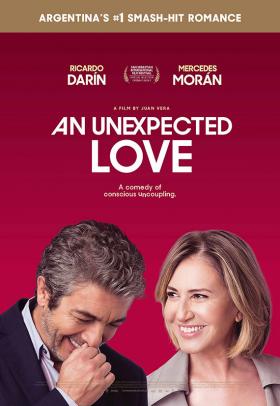 Entertainment grounded by emotional intelligence. This is a rom-com for grown-ups. A film about love, desire and domesticity – all of which represent significant challenges to a long-time married couple. It's rare to see the empty nesters' predicament observed with such attentiveness. Darín and Morán play their parts exceptionally well – their characters are smart, funny and aware.
OPENING NIGHT GALA – 2018 SAN SEBASTIÁN FILM FESTIVAL
Juan Vera's smart, funny and hugely entertaining romantic comedy hit AN UNEXPECTED LOVE features two of Latin cinema's most beloved stars, the superb Ricardo Darín and Mercedes Morán, as a long-married couple who are led to question the true meaning of love and desire after becoming empty nesters.
When Ana (Morán, Neruda, The Motorcycle Diaries) and Marco (Darín, Truman, Wild Tales) arrive at the airport to farewell their son Luciano, who is leaving his Argentine homeland to study abroad, they are filled with certainty that they've done well as parents. However his departure leaves a significant hole in their everyday lives, and after more than twenty years of marriage, both reluctantly come to admit that their feelings for each other have shifted. So as if it were one last project together, Ana and Marco decide to 'consciously uncouple', and begin to explore the surprising and sometimes wonderful world of the newly-single, to hilarious and unexpected results.
This wonderful showcase for its two leads unsurprisingly stormed the local box office, becoming one of Argentina's biggest hits of the year. Intelligent, warm and wise, AN UNEXPECTED LOVE is a sheer delight.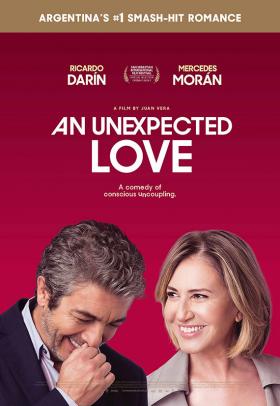 NOW AVAILABLE TO OWN OR VIEW ON DEMAND