SCREENING AT MIFF (4-21 AUG) & NZIFF (28 JUL-5 SEP)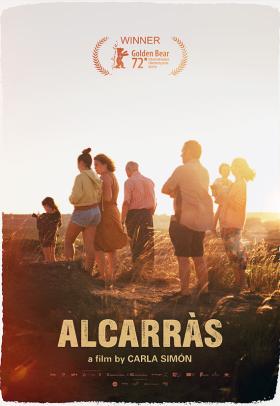 Remarkable. A profoundly authentic and moving contemplation of the fragility of family and childhood. It's a film with emotionally wide appeal, a thoughtful essay which can also rattle and hum. Every moment feels real.
Buzzing and vibrant. A simple but stirring elegy for a way of life that has been losing its grip, that draws its sucker-punch of shuddering power from the ambient details.
Hugely exuberant. Rich in immersive detail and superbly cast with a teeming ensemble, including three children whom Simón appears to have left to their own devices, to irresistibly anarchic effect.
WINNER - 2022 BERLIN INTERNATIONAL FILM FESTIVAL - Golden Bear (Best Film)
OFFICIAL SELECTION (IN COMPETITION)- 2022 SYDNEY FILM FESTIVAL
Writer/director Carla Simón's eagerly anticipated follow up to her popular debut breakthrough Summer 1993 is a personal and beautifully observed new ensemble drama about a family of Catalonian farmers who, after generations harvesting the same land, face eviction and an uncertain future.
For as long as they can remember, the Solé family have spent every summer picking the peaches from their orchard in Alcarràs, a small village in Spain. But this year's crop will be their last. The owner of the land is deceased, and his grandson and heir wants them to abandon the farming business so he can uproot the trees and install solar panels. 
So as the children and the adults get together for the harvest, the family finds themselves at odds as to how they should go on, and risk losing more than their home...
Inspired by Simon's own family story, ALCARRÀS is a story of relationships and the importance of unity, and tradition versus change.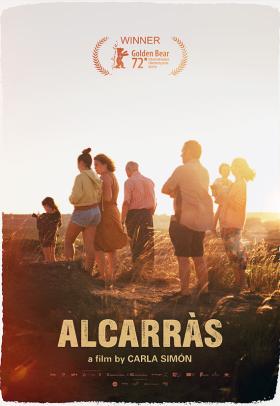 SCREENING AT MIFF (4-21 AUG) & NZIFF (28 JUL-5 SEP)
NEW ZEALAND
Premiere Screenings at 2022 Whānau Mārama New Zealand International Film Festival
28 July-5 September
Click for Festival details
MELBOURNE
Victorian Premiere Screenings at Melbourne International Film Festival 2022 (Headliners)
4-21 August
Click for Festival details