NOW AVAILABLE TO OWN OR VIEW ON DEMAND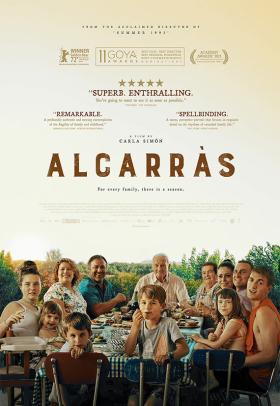 Sublime. This is a very special movie.
Superb. Enthralling. Proof that fiction is sometimes the most powerful way to uncover the truth. A portrait of dirt-under-the-nails resilience going back, not just immutable decades, but centuries, that manages a light, improvisatory mastery, an immaculate hold on tone, and a grave yet sunlit tableau of an ending that I'll never forget. It is wonderful. You're going to want to see it as soon as possible.
A joy to watch. From beginning to end, this is an impressively subtle and immersive film.
20 out of 20! A wonderful film: truly extraordinary and deeply moving. A reminder that even in the darkest of times and all the influences trying to separate us, that the human experience and the importance of relationships is king.
Soothingly lovely. Beautifully observed, richly inhabited.
Remarkable. A profoundly authentic and moving contemplation of the fragility of family and childhood. It's a film with emotionally wide appeal, a thoughtful essay which can also rattle and hum. Every moment feels real.
Buzzing and vibrant. A simple but stirring elegy for a way of life that has been losing its grip, that draws its sucker-punch of shuddering power from the ambient details.
Hugely exuberant. Rich in immersive detail and superbly cast with a teeming ensemble, including three children whom Simón appears to have left to their own devices, to irresistibly anarchic effect.
Spellbinding. A warm, perceptive portrait that focuses in exquisite detail on the rhythms of extended family life, not least the vividly captured playtimes of the younger family members. Simón, growing beyond the more limited confines of her first feature, ventures into the political sphere without losing sight of the domestic, with larger conflicts bringing smaller character moments into focus.
OFFICIAL SELECTION – 2023 ACADEMY AWARDS – Best International Feature (Spain)
WINNER - 2022 BERLIN INTERNATIONAL FILM FESTIVAL - Golden Bear (Best Film)
2022 EUROPEAN FILM AWARDS - Nominee - Best Film, Best Screenwriter
WINNER - 2023 PALM SPRINGS FILM FESTIVAL - FIPRESCI Prize (Best Screenplay)
CENTREPIECE SELECTION - 2023 SPANISH FILM FESTIVAL
OFFICIAL SELECTION (IN COMPETITION) - 2022 SYDNEY FILM FESTIVAL
OFFICIAL SELECTION - 2022 NEW YORK FILM FESTIVAL
OFFICIAL SELECTION - 2022 BFI LONDON FILM FESTIVAL
Awarded the Golden Bear for Best Film at the Berlin Film Festival, writer/director Carla Simón's vibrant follow up to her popular debut breakthrough Summer 1993 is a moving and beautifully observed new ensemble drama about an extended family of Catalan farmers who, after generations harvesting the same land, face eviction and an uncertain future.
For as long as they can remember, the Solé family have spent every summer picking the peaches from their orchard in Alcarràs, a small village in Spain. But this year's crop will be their last. The owner of the land is deceased, and his grandson and heir wants them to abandon the farming business so he can uproot the trees and install solar panels. 
So as the children and the adults get together for the harvest, the family finds themselves at odds as to how they should go on, and risk losing more than their home...
Inspired by Simón's own family story, ALCARRÀS is a story of relationships and the importance of unity, and tradition versus change. A huge critical and audience success in Spain, this remarkable, immersive new film solidifies Simón's status as one of contemporary cinema's most compelling voices.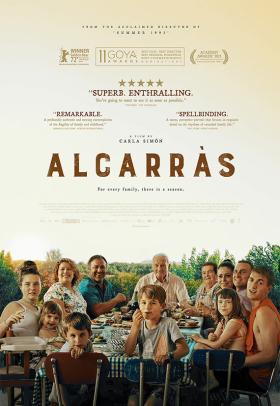 NOW AVAILABLE TO OWN OR VIEW ON DEMAND