NOW AVAILABLE TO OWN OR VIEW ON DEMAND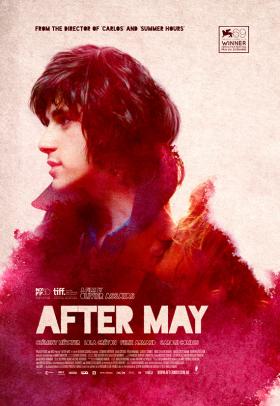 Exquisite, distinctive and nuanced. Virtually bursting with revolutionary ferment, albeit viewed with reflective detachment. This is a beautifully crafted work and an acute evocation of its period both in look and attitude. Deeply absorbing.
This rich embroidery is imbued with the spirit of May 1968 and that "something in the air", a need to rise up and shake the world out of its complacency, is the driving force behind all the characters in it. A real time-machine trip into the past… rarely has a movie done such an intelligent and thorough job of it. Anyone interested in this time period should not miss it.
2013 PRIX LOUIS DELLUC NOMINEE (BEST FRENCH FILM OF THE YEAR)
WINNER – 2012 VENICE INTERNATIONAL FILM FESTIVAL - Best Screenplay
Following the internationally acclaimed Summer Hours and Carlos, celebrated master Olivier Assayas delivers arguably his most accomplished work with AFTER MAY, a loosely autobiographical and incisive drama about a young French student caught up in a whirlwind of politics, art and sex in the wake of the electrifying events of May 1968.
It's 1971, and the youth of suburban Paris are still waging the struggle against both a reactionary government and a complacent society, a revolution they believe is just beginning, and their impassioned debates bleed into the streets. 
Gilles (newcomer Clément Metayer) is a high school student torn between left-wing activism – he distributes underground newspapers and spray-paints slogans on the school's walls – and his aspiration to become a painter or filmmaker. After being left behind by his alluring but non-committal girlfriend Laure (Carole Combes), he meets political firebrand Christine (Goodbye, First Love's Lola Créton) and senses a kindred spirit. When one of their protests goes wrong and draws police attention, Gilles, Christine and their friends escape to sun-drenched Italy for the summer, where they live a bohemian life drifting between parties, rallies and agit-prop film screenings, discovering that at their age everything is mutable, and life awaits the curious…
With this sweeping and evocative story, Assayas with meticulous, living period detail, captures what it was like to have come of age in a generation that was too young to have been on the barricades; he brilliantly depicts its explorations of new lifestyles, morals and influences, and its music, a constant presence that becomes something like the artistic unconscious of an era. Blissfully nostalgic without being at all sentimental, AFTER MAY burns with the tingling passion of youth, when limitless opportunities and uncertainty hold equal sway, and is another must-see from one of world cinema's most vital and influential auteurs.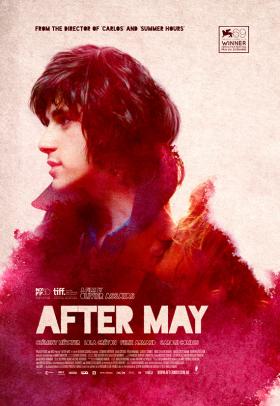 NOW AVAILABLE TO OWN OR VIEW ON DEMAND