NOW AVAILABLE TO OWN OR VIEW ON DEMAND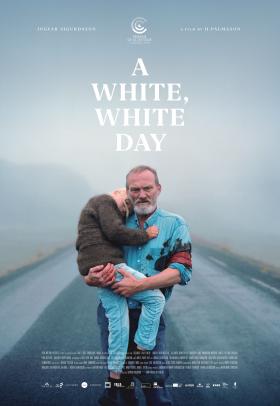 Something really quite extraordinary. Immensely arresting, intensely audacious and original.
Superb. The film fairly ravishes the senses.
SYDNEY MORNING HERALD/THE AGE
Stunning. It never ceases to exert a grip.
A powerful exploration of the emotional ledger of guilt and redemption. Sigurdsson won best actor at Cannes' Critics' Week for this hard shell performance of slowly crumbling self-assurance. Opposite him for much of the film, lighting up the screen, is Ída Mekkín Hlynsdóttir as Ingimundur's eight year old granddaughter Salka, a character who Pálmason uses as both foil and catalyst. There's much power in this tender portrayal of adult despair, and the hope found in responsibilities shouldered, not shirked.
Staggeringly beautiful. Really something special… This film demands the big screen.
Glorious. A film of stunning beauty and dark enjoyment. This is a moving piece of art and I cannot think of a better welcome back to the cinema.
Brilliant. A masterclass in structural tension. It's a moving, poignant story, that packs an emotional punch. I implore you to see it.
Fascinating… full of closely observed faces and majestically framed landscapes. A superb psychological puzzle worth piecing together.
Marvelously conceived and sustained. It's rare to experience a film which is just so sorted in every respect. Remarkable.
Genius! I'm convinced that "A White, White Day" is the work of one of the most important voices of this emerging generation, arriving at a stage where we have yet to learn his language.
A gripping and moving portrait of damaged masculinity and desperate devotion. Sigurdsson's bony bear of a patriarch is a towering creation, a simmering performance.
Visually arresting and emotionally rewarding. A perfectly controlled sense of place permeates every frame.
Strong stuff. Pálmason engages in storytelling that's both powerful and freshly thought out, marking him as a talent to watch.
Excellent. A darkly comic and virtuosic film boasting an outrageously rich and nuanced central performance.
OFFICIAL SELECTION (ICELAND) – 2020 ACADEMY AWARDS
WINNER – 2019 CANNES FILM FESTIVAL – Best Actor (Critics' Week)
OFFICIAL SELECTION – 2019 KARLOVY VARY INTL. FILM FESTIVAL
The major Scandinavian success story of the 2019 Cannes Film Festival, and Iceland's Official Selection for the 2020 Oscars, writer/director Hlynur Pálmason confirmed the considerable promise of his multi award-winning debut Winter Brothers with this spellbinding and darkly humorous drama about a stoic grandfather whose emotional reserves are pushed to their limits.
Former police chief Ingimundur (Ingvar E. Sigurdsson) has struggled ever since he lost his wife to a tragic accident two years earlier. Busying himself with the task of renovating a homestead in the remote Icelandic wilderness, he finds solace in time spent with his spirited young granddaughter, Salka (Ída Mekkín Hlynsdóttir). But when Ingimundur begins to suspect a local man may have had an affair with his late wife, his detective instincts kick in, fuelling behaviour that becomes increasingly unpredictable…
Anchored by Sigurdsson's towering, white-hot lead performance, a visceral score from Edmund Finnis, and utterly breathtaking cinematography by Maria von Hausswolff, Pálmason's gripping and powerful tale of unconditional love is an unforgettable big-screen experience, and not to be missed.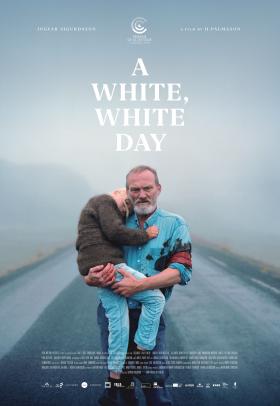 NOW AVAILABLE TO OWN OR VIEW ON DEMAND