NOW AVAILABLE TO OWN OR VIEW ON DEMAND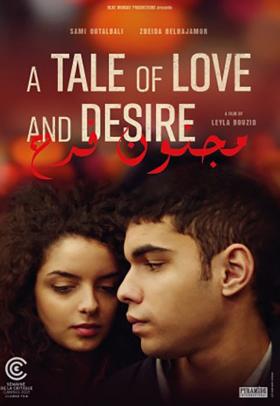 A story of blossoming love as erotic as it is thrilling.
A langorous and subtly erotic coming of age film. Edifying, seductive and introspective, it has something valuable to say about embracing our most carnal impulses without shame.
Warm, passionate and sexy. A late-teen boy-meets-girl tale with shades of 'Normal People', with plenty to say about issues of national identity, personal ethics and sexual politics.
2022 LUMIERE AWARDS – NOMINEE (x3) - Best Screenplay, Promising Actor, Promising Actress
WINNER - 2021 ANGOULÉME FILM FESTIVAL - Best Film, Best Actor
OFFICIAL SELECTION - 2021 CANNES INTERNATIONAL FILM FESTIVAL
OFFICIAL SELECTION - 2021 TORONTO INTERNATIONAL FILM FESTIVAL
OFFICIAL SELECTION - 2021 BFI LONDON FILM FESTIVAL
OFFICIAL SELECTION - 2021 SYDNEY FILM FESTIVAL
Heralded as one of the major discoveries of the 2021 Cannes Film Festival, writer/director Leyla Bouzid's enchanting and seductive romance depicts a university student torn between his desire for a classmate and his deeply-held ideals of cultural and social propriety.
Ahmed (the remarkable Sami Outalbali, Sex Education) is a talented 18-year-old Algerian from the outer Parisian suburbs, who has received a grant to study literature at the prestigious Sorbonne. Though the same city, it's a disorientingly-foreign world for the conservative Ahmed, and he is rattled by the discovery of a rich canon of ancient, erotic Arabic texts in his new surroundings, works in which he recognises a reflection of his own secret yearnings.
Ahmed has been struck by the beautiful Farah (magnetic discovery Zbeida Belhajamor), a vibrant Tunisian student who exudes curiosity and has fully embraced the freedoms and opportunity of studying in a new city. Ahmed is both overwhelmed with desire and afraid to surrender to his impulses…
Intelligent and engaging with its themes of identity, courtship and romantic expectations, Bouzid's thoughtful and surprising fable of young love is a romance with a difference, celebrating passion and curiosity, culture and desire.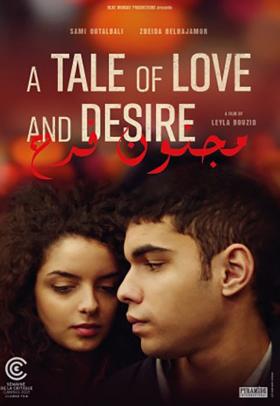 NOW AVAILABLE TO OWN OR VIEW ON DEMAND