OUT 17 JAN ON DVD & VIEW ON DEMAND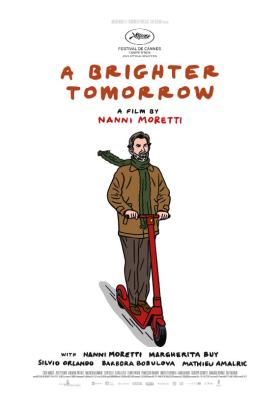 A 'morettian' film to the utmost degree. Fine filmmaking that makes people laugh and cry at the same time.
OFFICIAL SELECTION – 2023 CANNES FILM FESTIVAL (In Competition)
From Italian maestro Nanni Moretti (Mia Madre, The Son's Room, Dear Diary), A BRIGHTER TOMORROW is a multi-layered new comedy about filmmaking in the age of the streaming giants.
Moretti stars as Giovanni, a prolific, pedantic Roman movie director who has just started shooting 'A Brighter Tomorrow', a new period drama following an Italian Communist branch leader (Silvio Orlando) and his secretary (Barbara Bobulova) who are thrown into existential chaos by the Soviet Union's 1956 invasion of Hungary.
But everything, both personal and professional, seems to be conspiring against Giovanni: His 40-year marriage and working relationship with Paola (Margherita Buy) is in crisis, his French co-producer Pierre (Mathieu Amalric) is on the verge of bankruptcy, and – even before its completion - the commercial prospects of his new film in a rapidly changing market are decidedly uncertain. It may be time for Giovanni to start rethinking his stringent way of doing things…
Featuring an ensemble cast of Moretti regulars, old and new, A BRIGHTER TOMORROW has proven to be the auteur's biggest box office hit to date, achieving over 500,000 admissions in Italy in mid-2023. Playfully blurring the lines between his on-screen character's life and movies with his own filmography and neuroses, Moretti invites audiences to take pause and to embrace the true joy and magic of cinema once more.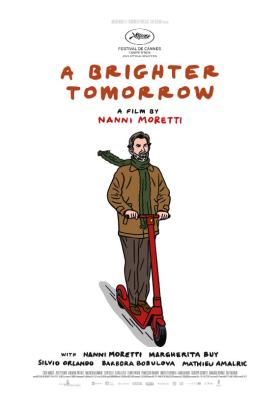 OUT 17 JAN ON DVD & VIEW ON DEMAND